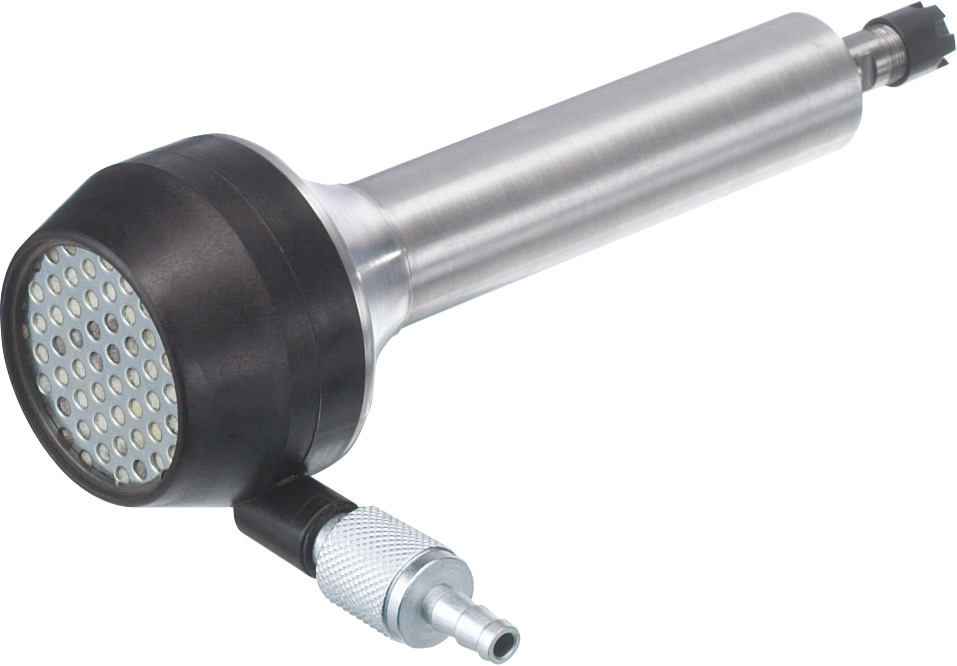 High precision drilling unit BE 11
BE11 precision drilling/grinding unit with a basic design based on a patented air-driven turbine motor. The drive unit is powered without intermediate gears and features variable speed control up to 80 000 rpm. A special high-speed precision bearing makes the drilling unit extremely quiet with a sound level of 67 dB (A). BE 11 / HFS 100 is designed for lubrication- free operation.
Facts:
Speed (idle)
80 000 [rpm]
Functions:
Precision unit for drilling, deburring etc
Highly stable bearing system
Low noise level (67 dB(A))
Also available as high speed grinder (HFS100), which includes a hose suitable for manual handling of the unit.