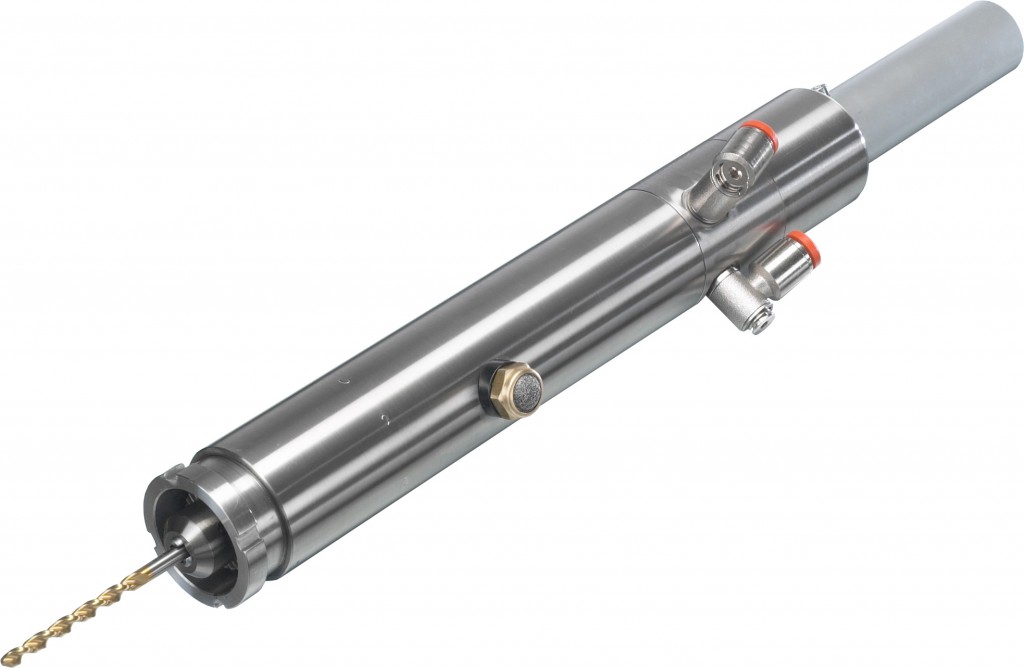 Air operated drilling unit BE(s) 21
The BE 21 is an air operated drilling unit with feed. The design of the BE 21 makes it very suitable for drilling blind holes, reaming etc. We also offer a stainless version of this unit, the BES 21, ideal for operation in environments where water or other corrosive fluids are present.
Facts
Speed (idle)
500–15 000 [rpm]
Functions:
Extremely compact (outer Ø 45 mm)
Positive stop guarantees high degree of accuracy
Stainless version, ideal for corrosive environments.